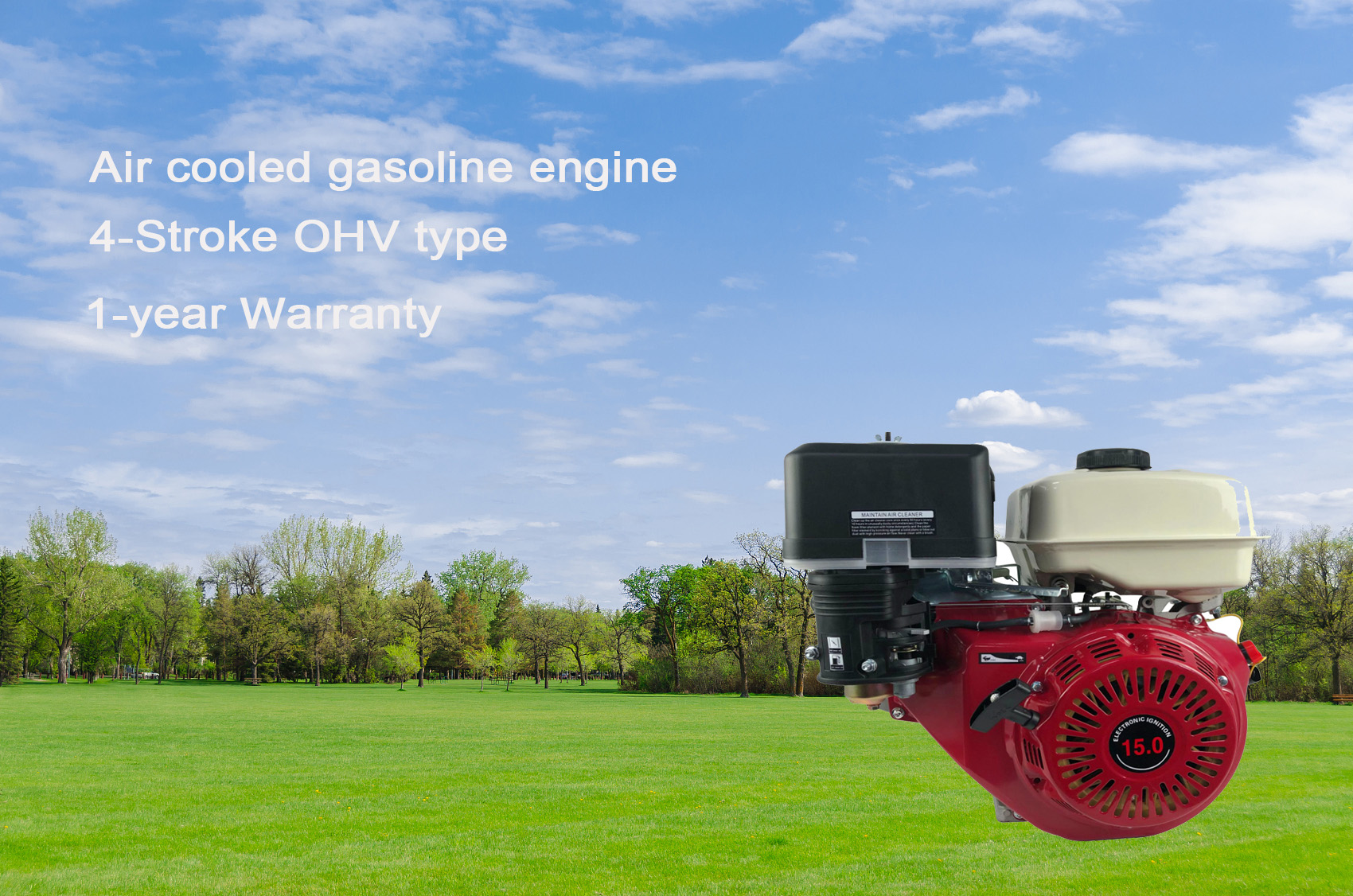 GASOLINE ENGINE FEATURES
● Light and handy in structure
● Simple installation & stable operation
● Fuel-saving, quick starting
● Low noise & convenient maintenance


GASOLINE APPLICATION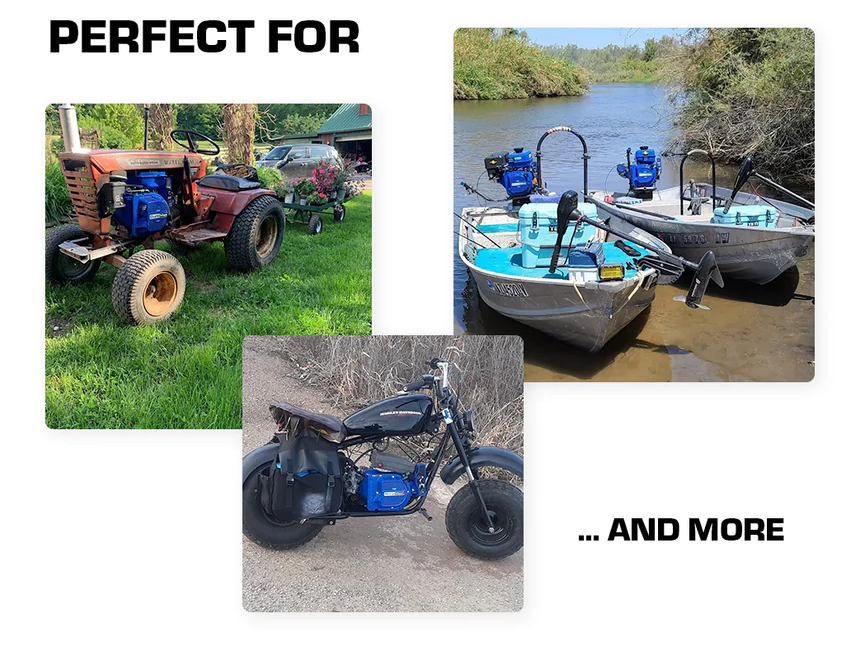 Gasoline engines are widely used in various applications due to their versatility, smooth operation, and ease of maintenance. Here are some common applications of gasoline engines:
Passenger Cars: Gasoline engines power the majority of passenger cars around the world. They provide smooth acceleration, quieter operation, and are well-suited for urban and suburban commuting.

Motorcycles and Scooters: Many two-wheeled vehicles, including motorcycles and scooters, are equipped with gasoline engines. These engines offer a good balance of power and efficiency for these lightweight vehicles.

Light Trucks and SUVs: Gasoline engines are commonly found in light trucks, SUVs, and crossover vehicles. These engines offer a blend of power and fuel efficiency suitable for family vehicles and light-duty hauling.

Recreational Vehicles (RVs): Gasoline engines are often used in motorhomes, camper vans, and other recreational vehicles. They provide a reliable power source for both driving and onboard amenities.

Power Tools: Gasoline engines are used in various power tools such as lawnmowers, chainsaws, leaf blowers, and portable generators. They offer portability and independence from electrical power sources.

Boats and Personal Watercraft: Many small boats and personal watercraft, such as jet skis, are equipped with gasoline engines. These engines provide the necessary power for propulsion on water.

Agricultural Equipment: Gasoline engines power equipment like lawnmowers, garden tractors, and small agricultural machinery for smaller-scale farming and gardening.

Construction Equipment: Gasoline engines are used in smaller construction equipment, such as compact loaders, concrete mixers, and light-duty excavators.

Generators: Portable generators for residential and recreational use often run on gasoline engines, providing backup power during electrical outages or in remote locations.

Outdoor Equipment: Gasoline engines are used in a range of outdoor equipment, including pressure washers, garden tillers, and snow blowe5

.Gasoline engines are valued for their smooth operation, quicker acceleration, and relatively lower initial cost compared to diesel engines. However, their fuel efficiency can be lower, especially under heavy loads or in applications that require consistent high torque. Advances in hybrid and electric vehicle technology have led to increased focus on fuel efficiency and emissions reduction in the gasoline engine sector.
GASOLINE ENGINE SPECIFICATION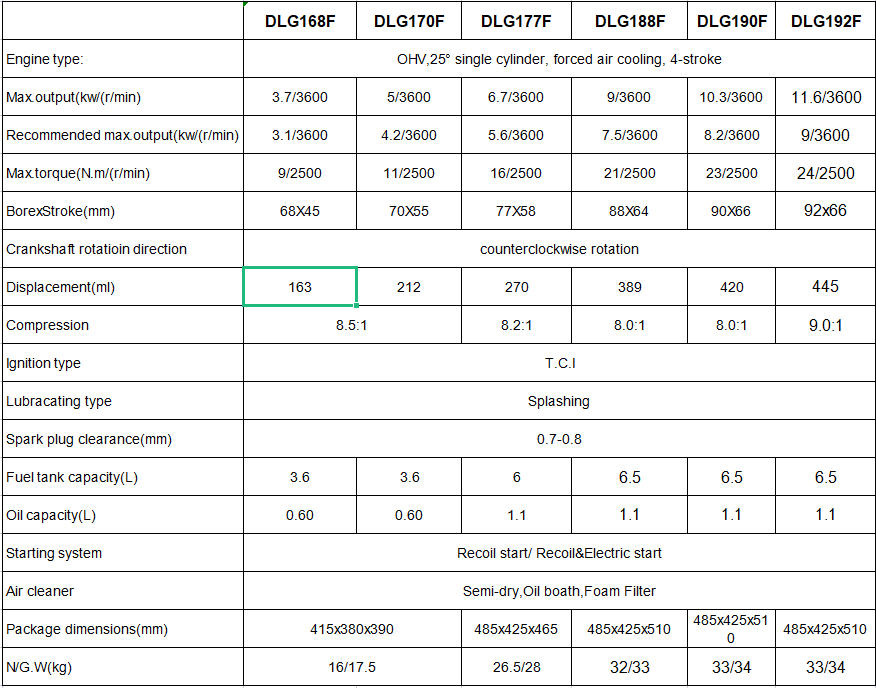 FAQ About gasoline engine



1. What is a gasoline engine?A gasoline engine, also known as a petrol engine, is an internal combustion engine that burns gasoline as its fuel source to produce mechanical energy. It operates by igniting a fuel-air mixture within cylinders to generate power.
2. How does a gasoline engine work?Gasoline engines work through a four-stroke cycle: intake, compression, power, and exhaust. During the intake stroke, air and fuel are drawn into the cylinder. The compression stroke compresses the mixture, followed by ignition through a spark plug in the power stroke. Finally, the exhaust stroke expels the burnt gases.
3. What are the advantages of gasoline engines?Gasoline engines offer smoother operation, quieter noise levels, faster acceleration, and lower initial costs compared to diesel engines. They are also lighter and produce fewer particulate emissions.
4. What are the disadvantages of gasoline engines?Gasoline engines generally have lower torque and fuel efficiency compared to diesel engines. They are less suitable for heavy-duty applications and may require more frequent refueling due to lower energy density of gasoline.
5. What is the role of a spark plug in a gasoline engine?A spark plug ignites the air-fuel mixture in the combustion chamber by creating an electrical spark. This ignition initiates the combustion process, powering the engine's cycles.
6. Are there different types of gasoline engines?Yes, there are various types of gasoline engines, including inline engines, V-shaped engines, and flat engines (Boxer engines). These configurations impact factors like engine layout and vehicle balance.
7. Can gasoline engines be used in hybrid vehicles?Yes, many hybrid vehicles use gasoline engines as part of their powertrain. These engines work in conjunction with electric motors to improve fuel efficiency and reduce emissions.
8. Are there fuel additives for gasoline engines?Yes, fuel additives can enhance performance and cleanliness of gasoline engines. They may improve fuel efficiency, reduce carbon deposits, and protect fuel system components.
9. What is the octane rating of gasoline?The octane rating measures gasoline's resistance to knocking or pre-ignition. Higher octane fuels are used in engines with higher compression ratios to prevent knocking.
10. How often should I change the oil in a gasoline engine?Oil change intervals vary based on factors such as driving conditions, engine type, and oil quality. Generally, it's recommended to change the oil every 3,000 to 7,500 miles or as per the manufacturer's guidelines.
11. Can I use ethanol-blended gasoline in my gasoline engine?Many modern gasoline engines can run on ethanol-blended fuels like E10 (10% ethanol) without issues. However, ensure your vehicle's compatibility and adhere to manufacturer recommendations.
12. How do gasoline engines compare to diesel engines in terms of emissions?Gasoline engines typically produce fewer nitrogen oxide (NOx) and particulate emissions compared to diesel engines. However, they might emit more carbon dioxide (CO2) due to their lower efficiency.
13. Are there environmental concerns with gasoline engines?Gasoline engines emit greenhouse gases, including CO2, contributing to climate change. However, advancements in technology are leading to more efficient and cleaner-burning gasoline engines.